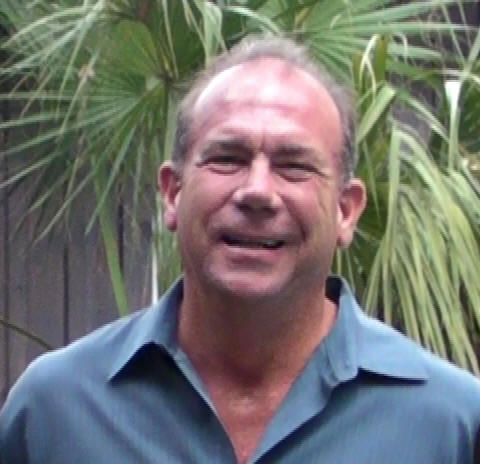 Jerry Naiser, founder of Real Green Pest and Lawn Care, is well respected as an arborist, horticulturist, diagnostician and applicator. He is licensed by The Texas Department of Agriculture, and the Texas Structural Pest Control Board. He's a Texas Certified Master Gardner and a ISA Certified Arborist and a Texas Forestry Service - Certified Oak Wilt Specialist.
He has been sought out as an expert witness in civil and criminal cases and his consultation service is used nation wide.
He has been published nationally on plant health care topics by magazines like " Lawn and Landscape", "Arbor Age", "Tree Care Industry", "The Austin American Statesman" and others. He has a local radio show on lawn, garden, and tree care, "The Real Green Lawn and Garden Show" on every Sunday morning at 10:00 AM. He has wrote a book on tree care, which can be found at www.Sicktree.com
He can be found guest speaking at garden clubs, home owners associations, and green industry trade events.
He is a 4th generation Texan, His wife a 5th generation Texan. They have two daughters, Haley and Catherine.

Welcome, I'm glad you found us.

For Over 25 Years, Our focus has been on plant Health Care.

We have won more Awards for lawn care, (in our market) than all the other Lawn Care Companies combined. Drought or not, the awards keep coming. Of note, we won "Green Thumb of the Year" for our work on the Texas Governors Mansion.

We have built our reputation on internal training.

Unique to Real Green, I came up in the industry "hands on and qualified" and keep it that way to this day. Without exception, all the other companies that are of any size, (in our market) came up from the sales side of the industry, working for a national company. They simply replicate what they have learned. We have found that it's easier to hire and train, (our way) then to retrain and remove bad habits. Through hard learned lessons, we prohibit the hiring of past employees of the National Lawn Care Companies.

We are licensed by the Texas Department of Agriculture and the Texas Structural Pest Control Board. We are horticulturists, arborists, and plant diagnosticians. We are members of: Independent Lawn Care Association, The Professional Lawn Care Association, The International Society of Arboriculture, The Texas Forestry Association, The National Arborist Association, and The Society of Commercial Arborists.

Our service is highly cost effective because we pay attention to detail. This allows us to catch the presence of insects, weeds, or diseases in a timely fashion, thus reducing the amount of treatment needed and therefore the cost of cure.

We are successful because of you, our clientele. Our approach is simple: Give good advice, based on tried and true techniques, and do what we say we are going to do, when we say we are going to do it. And above all, we respect the environment in which we live. With this approach, not only are your plants healthy, but so are you.

I truly hope you will give us the opportunity to serve you, and I hope to meet you soon.

Regards,

Jerry Naiser

Owner/ Arborist/ Horticulturist/ Agronomist